One of my favourite things to do every other day, is to read my emails from www.tut.com which are notes "from the Universe".  Today's really made me smile, it reads like this;
"With great responsibility, Aisling, comes great power.
The more you accept of the first - for your happiness, unhappiness, and all else - the more you are given of the latter.
Sounds like a deal,
    The Universe
It may help to understand, Aisling, that you needn't explain a situation in order to accept responsibility for it. Kind of like not explaining chocolate to enjoy it."  (20th January 2012)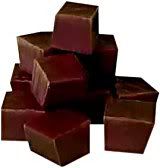 I loved this morning's note because many of the messages I've been receiving from my Angels and Guides all talk about taking Responsibility.  It seems to me that it's a theme in my life at the moment.  And many others too are feeling the energy of this notion.  It's about steeping out of the swamp of "poor me" and "why is this all happening to me or the world etc... "and stepping into a new more empowering reality of "What can I do about it?"
In NLP we talk a lot about the swamp.  Being in a swamp it can be hard to get back out again as usually the more you struggle the more stuck in your old ways you become.  Learning to accept that you have full responsibility for your life and how you react to each and every moment of it, can be the biggest gift you give yourself this year.  It can be the step to take to out of the swamp and into a more amazing life.
So, Lets all stop moaning and start growing!
Let's all stop pretending to be anything less than amazing, accomplished, incredible and beautiful today!!!
In the words of Marianne Williamson (and read by Nelson Mandela in  his presidential speech in 1994)
"Our deepest fear is not that, we are inadequate.
Our deepest fear is that we are powerful beyond measure.
It is our light, not our darkness that most frightens us.
We ask ourselves,
"Who am I to be brilliant, gorgeous, talented and fabulous?"
Actually, who are you not to be?
You are a child of God.
Your Playing small doesn't serve the world.
There's nothing enlightening about shrinking so that other people won't feel so insecure around you.
We were born to make manifest the Glory of God that is within us.
It's not just in some of us, it's in everyone.
As we let our light shine, we unconsciously give other people permission to do the same.
As we are liberated from our fear, our presence automatically liberates others."
[You can sign up for your own personalised "notes from the Universe" at www.tut.com]